Cryptocurrencies can be considered as one of the most trending topics across the internet recently. Therefore, people have become more interested in finding different ways to earn cryptocurrencies. Rather than buying cryptocurrencies from exchanges, there are other ways that will help you earn cryptocurrencies without spending money. The good news is that if you have a stable internet connection, you can earn cryptocurrencies without much difficulty. Here are some ways that will help you to earn cryptocurrencies.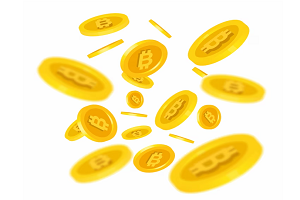 There are certain platforms that will give cryptocurrencies for learning about crypto. There will be short introductions, videos, multiple-choice questions, etc., for you to learn about cryptocurrencies in detail. CoinMarketCap and Coinbase Earn are the most popular sites that are providing this service.
Complete Tasks And Surveys
You can find numerous sites that will offer you cryptocurrencies for completing different tasks. Answering the surveys is a popular task on these sites, but there are sites that pay you for trying new games, products, services, etc. You can also earn cryptocurrencies by participating in certain contests, watching different, and also for giving your opinions about different topics. The type of task, cryptocurrencies offered, and the payment methods differ from site to site. Some of the prominent sites that offer cryptocurrencies for completing tasks are Surveytime, Cointiply, Offer Nation, TimeBucks, InstaGC, PointsPrizes, Idle Empire, Faucet Crypto, Instars, CoinPayU, and HotCrypto. 
Brave browser is a popular site that offers great privacy and browsing experience. There won't be any ads while you are browsing using this browser, but you can watch these ads in your free time and earn cryptocurrencies as rewards. The Brave browser will be paying you in Basic Attention Token (BAT). 
Casino and poker sites were some of the early adopters of cryptocurrencies. They used the new digital tokens to reward, deposit, and withdraw money. Those who have skills in gaming can try games like blackjack, poker, and similar games. You will not get cryptocurrencies with luck in these games, you need real skills to earn. There are also play2earn games like Splinterlands, Gods Unchained, and Axie Infinity that offer NFTs and cryptocurrencies as rewards for winning. Some casinos and games you can try to earn cryptocurrencies are Top-rated bitcoin poker sites, Coin Hunt World, and Womplay.
If you are interested in writing and sharing your opinions with the world, there are some sites that will reward you with cryptocurrencies by publishing your content and evaluating the direct tips and views from the readers. Recently Twitter also started rewarding bitcoin tips to the publishers and tweets. Twitter wanted to help the content creators by monetizing their works. Steemit, Publish0x, Substack, and Read.cash are some other sites that offer cryptocurrencies to publishers. Moreover, the rise of innovative financial instruments, such as Bitcoin ETF Tokens, has enabled even more individuals to gain exposure to the world of cryptocurrencies. Visit https://btcetftoken.com/en to learn more about Bitcoin ETF Tokens.
Selling Your Creative Works
If you are creative enough to create amazing works, you can sell them as NFTs and earn cryptocurrencies. For this, you will have to dedicate a lot of effort and should find a buyer too, who gets excited with your creative works.